September 15, 2015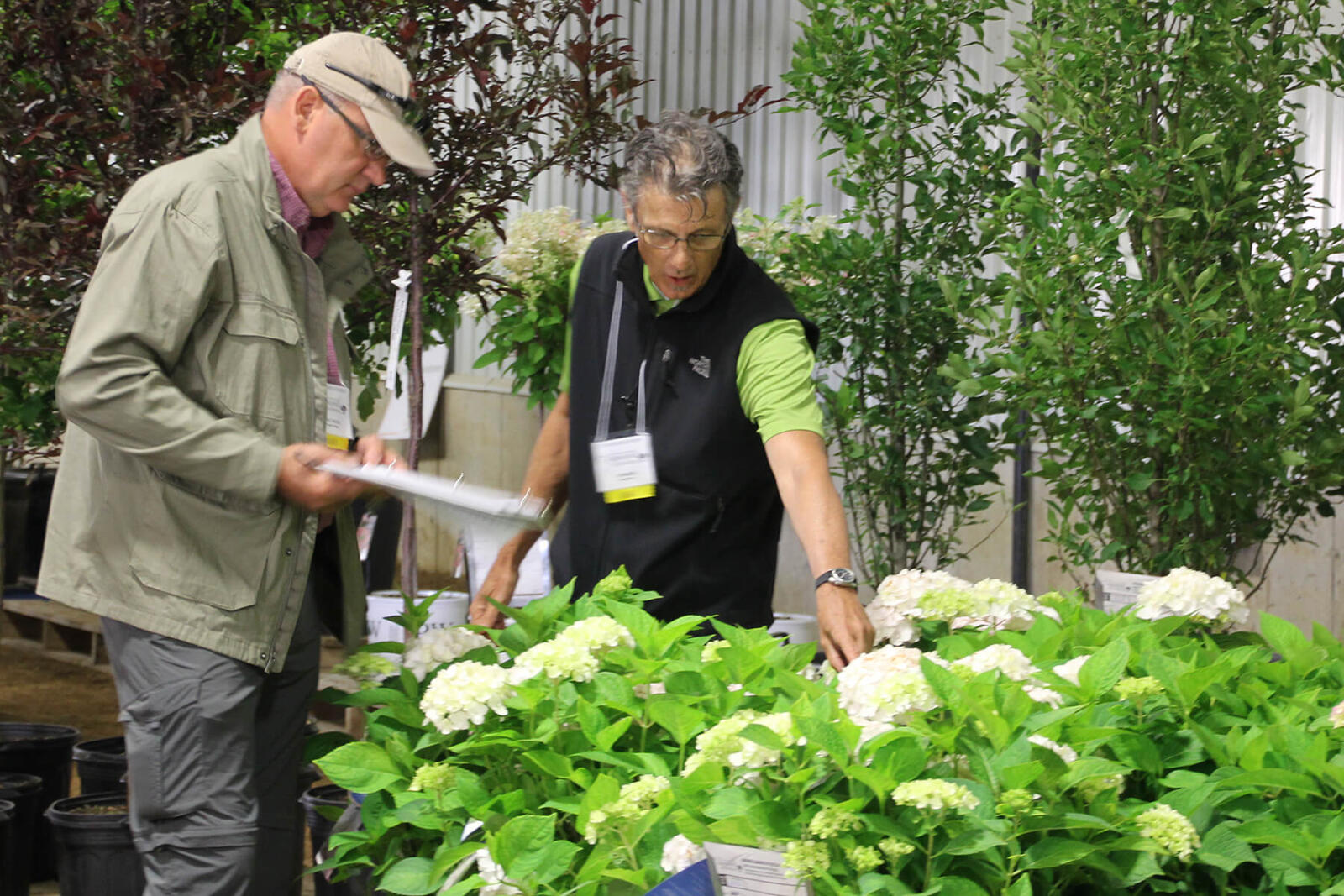 Excitement and anticipation builds for Thrive '15
Some long-time and traditional Landscape Ontario events will have a different look in new location this year.
Garden Expo, Industry Auction, Snowposium and the Golden Horseshoe Chicken Roast will become one event under the name Thrive '15, on Sept 16 – 17, at the Ancaster Fairgrounds.
"All of these events have been stand-alone for many years," says LO show manager Heather MacRae. "Our idea for Thrive sparked excitement. This new venue offers opportunity for both indoor and outdoor activity."
The name Thrive was chosen based on the thriving environment, of not only LO, but the green industry as a whole. Ancaster Fairgrounds is a modern exhibition facility and an ideal venue for Garden Expo, providing parking and easy access.
Landscape Ontario hosted Garden Expo for 16 years to promote the ornamental horticulture industry. There is free admission. The event continues to provide opportunities for one-stop-shopping to explore new products, meet vendors, learn about trends, socialize and share ideas with peers and retail experts alike.
New this year is the Buds 'n Suds Tent. "If not for Farfard's sponsorship, we wouldn't be able to offer what should be a big draw," says Kristen McIntyre CHT, CEM, LO Conference and Event Manager. "One of the most important things attendees want is food, and LO is good at providing food, and lots of it." She points out that everyone will receive a lunch ticket, courtesy of Connon NVK. "It's a first," she says.
Also at Thrive'15 is the garden centre awards ceremony. This year's keynote speaker is Judy Sharpton, well-known garden centre design and renovation specialist.
Snow and ice contracting professionals will all be in attendance at Thrive '15 to take in Snowposium on Sept. 16. Hosted by the Snow and Ice Sector Group, Snowposium will feature displays of exciting new products, as well as popular snow removal equipment and technology.
The annual event, previously held at LO home office, will continue to provide many opportunities to help industry professionals make their operations more efficient and cost effective. Along with educational sessions, and outdoor display of the latest equipment, products and technology, Snowposium will feature a walk-around safety demonstration by the MTO at 1:45 p.m.
The annual Industry Auction is a major fundraiser for the Ontario Horticultural Trades Foundation, which hands out scholarships and research funds. The Sept. 17 Auction is hosted by LO Growers Sector Group, and also features that sector's Awards of Excellence. There is no admission fee or RSVP required.
The Auction continues to offer top quality Ontario-grown plant material, while helping to raise funds for industry research and scholarships. Also on the auction block are landscape supplies and hard goods. All winning bidders will be entered into a draw for a special prize.
Bidding begins at 9:30, with lunch at 12-noon on Sept. 17. Once judges have made their decisions, winners in the growers' category of the Awards of Excellence will be announced.
Golden Horseshoe Chapter has operated its Chicken Roast for many years, staging the event at member businesses each year. It has grown in attendance and attractions each year, but the main ingredient has always been great barbecue chicken with Chapter members handling the chef duties.
The Chicken Roast takes place on Sept. 16, from 4:30 to 8:30 p.m. The Chapter always provides an evening of good food and great entertainment. Tickets are $10 per person if purchased by Sept. 9, online at locc.ca, or at the door (if not sold out) for $15 per person. Children 12 and under eat free.
Along with great barbecued chicken, there will be wieners and salads, along with door prizes and lots of activities for kids.
Everyone is anxious to enjoy all these great events that are now under one tent. If you don't want to miss out, check out all the information and registration opportunities at
lothrive.com
.