October 12, 2021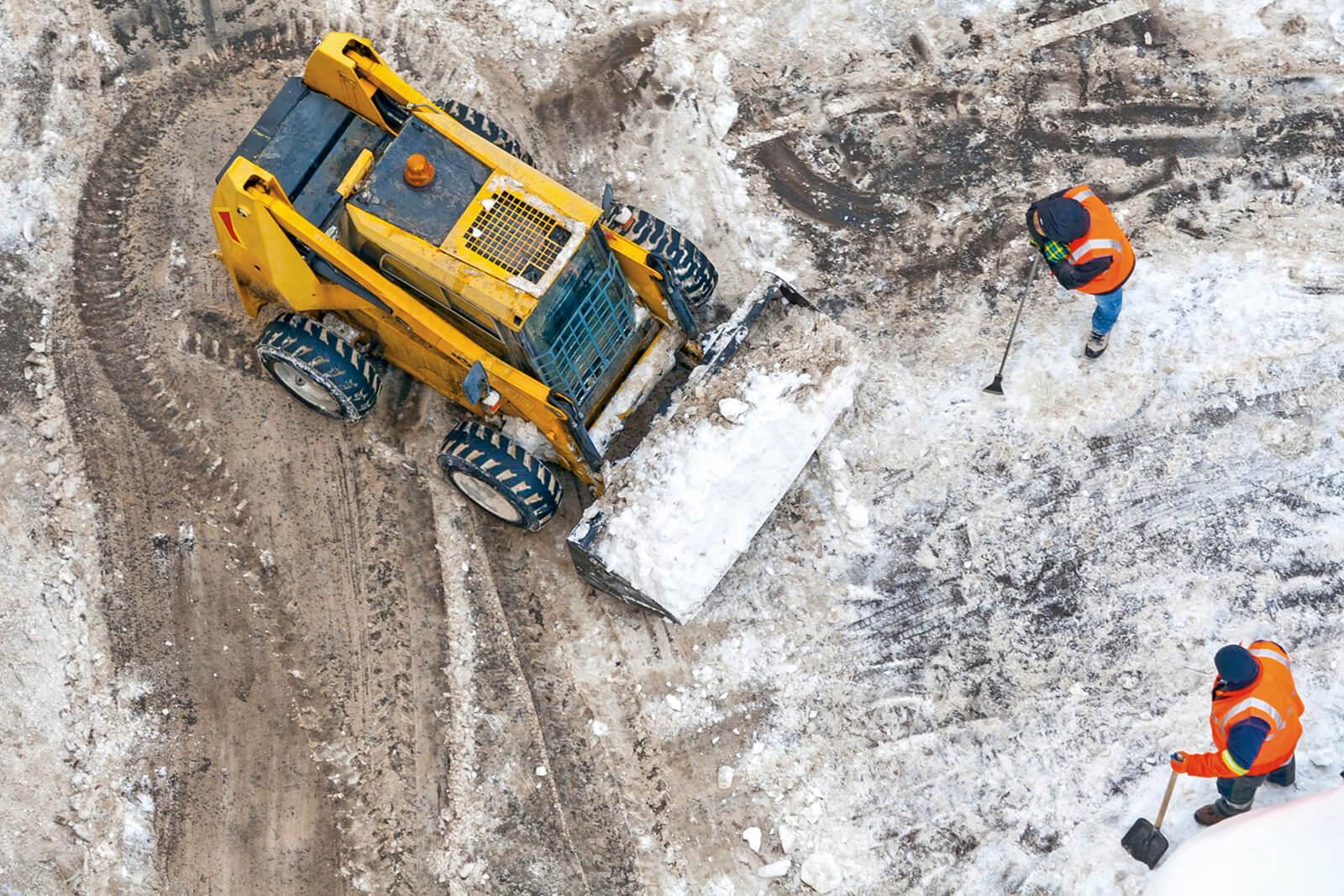 Landscape Ontario is making gains in the fight against winter maintenance liability issues
At the beginning of the year, winter maintenance professionals scored an important win against frivolous slip and fall claims.

In January, Bill 118 — The Occupiers' Liability Amendment Act, 2020 — came into effect in Ontario. Introduced by Parry Sound-Muskoka MPP Norm Miller, the Private Member's Bill reduced the statute of limitations — for claims arising from snow or ice-related injuries — from two years to 60 days.

"We were told that these Private Member's Bills rarely make it all the way. We were told they have a very low batting average," said Terry Nicholson, vice president of Clintar and chair of Landscape Ontario's Snow and Ice Management Sector Group.

Despite the odds, Landscape Ontario's members helped ensure Bill 118 received royal assent. Throughout the province, numerous winter maintenance professionals visited their local MPPs to raise the liability issue and its effects on the industry.

"We also recognize this is just the start," Nicholson said. "It doesn't necessarily remove the liability from us. The Occupiers Liability Act has not changed, other than the statute. There is more to do."

Nicholson joined John Whitehead, principal of Earnscliffe Strategy Group, to outline Bill 118 and the Snow and Ice Committee's future goals during Snowposium, Landscape Ontario's annual snow and ice conference, held virtually on Sept. 16.

The New Hampshire model
To address liability issues in winter maintenance, Landscape Ontario's Snow and Ice Group is looking south to New Hampshire.

In an effort to reduce road salt from entering waterways, the state created the Green SnowPro training and certification program, which is designed to educate contractors on winter maintenance best practices, including equipment and material innovations, as well as the science behind de-icing and anti-icing.

Persuading contractors to reduce salt use meant New Hampshire had to also address the liability issue. So, the state created legislation to provide limited liability protection to winter maintenance professionals certified through the Green SnowPro program.

"They put in a program that is basically an accreditation program that deems a professional knows what they're doing," Nicholson said. "In the end, if there is an incident on a property, they've really got to prove gross negligence. It's been a really successful program in New Hampshire."

The Snow and Ice Group is hopeful a similar model will gain the approval of Ontario legislators.

"The provincial government needs a couple of environmental wins, and they've identified salt as an issue," Nicholson said.

To advocate for legislative change, Landscape Ontario has partnered with Earnscliffe Strategy Group.

"We have been working since 2019 to put it into the government's mind — as clearly and as simply and as effectively as possible — the notion that something like the New Hampshire model would be good for business, people and the environment," Whitehead said.

Bill 118 has demonstrated the government is engaged with the issue, Whitehead explained. As well, establishing an accreditation program is aligned with Ontario's priorities. For example, the Made-in-Ontario Environmental Plan includes the goal of reducing the amount of salt entering Ontario waterways.

"There's good alignment and that's a very good starting point," Whitehead said. "Everything we do with government going forward is all about helping them achieve the objectives they've identified."

Furthermore, The ability to reduce insurance costs fits into Premier Doug Ford's 'Open for Business' focus.

"The members are businesses across the province of varying sizes. They're saying, 'if you want to help us to grow, if you want to help us to carry on and be in business, this is the way to do it.'" Whitehead said.
"Critically, we're not asking for money, we're not asking for tax credits. We're just asking for some regulatory changes that would help."

Plowing ahead
Whitehead explained the probability of success increases when the government is presented with an organized proposal. Landscape Ontario has created a "thoughtful and credible proposal, presented in a constructive and organized way," he said.

Combined with winter maintenance contractors' willingness to contact their MPPs, a compelling case is being made for an accreditation program.

"All of that contributes to moving the yardsticks. There's a cacophony of noise coming from stakeholders. There's a lot of people yelling and saying you're doing it wrong," Whitehead said. "There aren't many voices that stand out and say, 'I have something helpful and constructive here.' That is where Landscape Ontario is right now."

Currently, the Snow and Ice Group is working with two ministries in particular on an accreditation program — the Ministry of the Attorney General and the Ministry of Environment, Conservation and Parks.

"These are two of the tougher ministries to work with. They're both very, very regulatory," Whitehead said.

Fortunately, the Ministry of Environment, Conservation and Parks is engaged with the idea of creating an accreditation program. As well, the fact Ontario will head to an election in about 40 weeks is another positive factor.

"We're going to be making sure that if you want to put a checkmark next to something on your environmental list, and we think you need to, this is the opportunity," Whitehead said. "It has been well salted into the system at this point."

While another Private Member's Bill is being considered, a government bill may be required to make the New Hampshire model a reality in Ontario.

"Getting it onto the timetable is really the next goal," Whitehead said.

A national standard
The Snow and Ice Group is also working with the Canadian Standards Association (CSA) to create a recognized national standard for snow and ice management.

"We first had to convince the standards association that a standard is necessary," Nicholson said. "We believe we've gotten that far and we're in the process now of getting the framework together."

The combination of a national standard and an accreditation program will likely translate into a reduction in liability, Nicholson explained.

"It's a bit of a slow process, but there are a lot of people working on it," he said.