October 15, 2013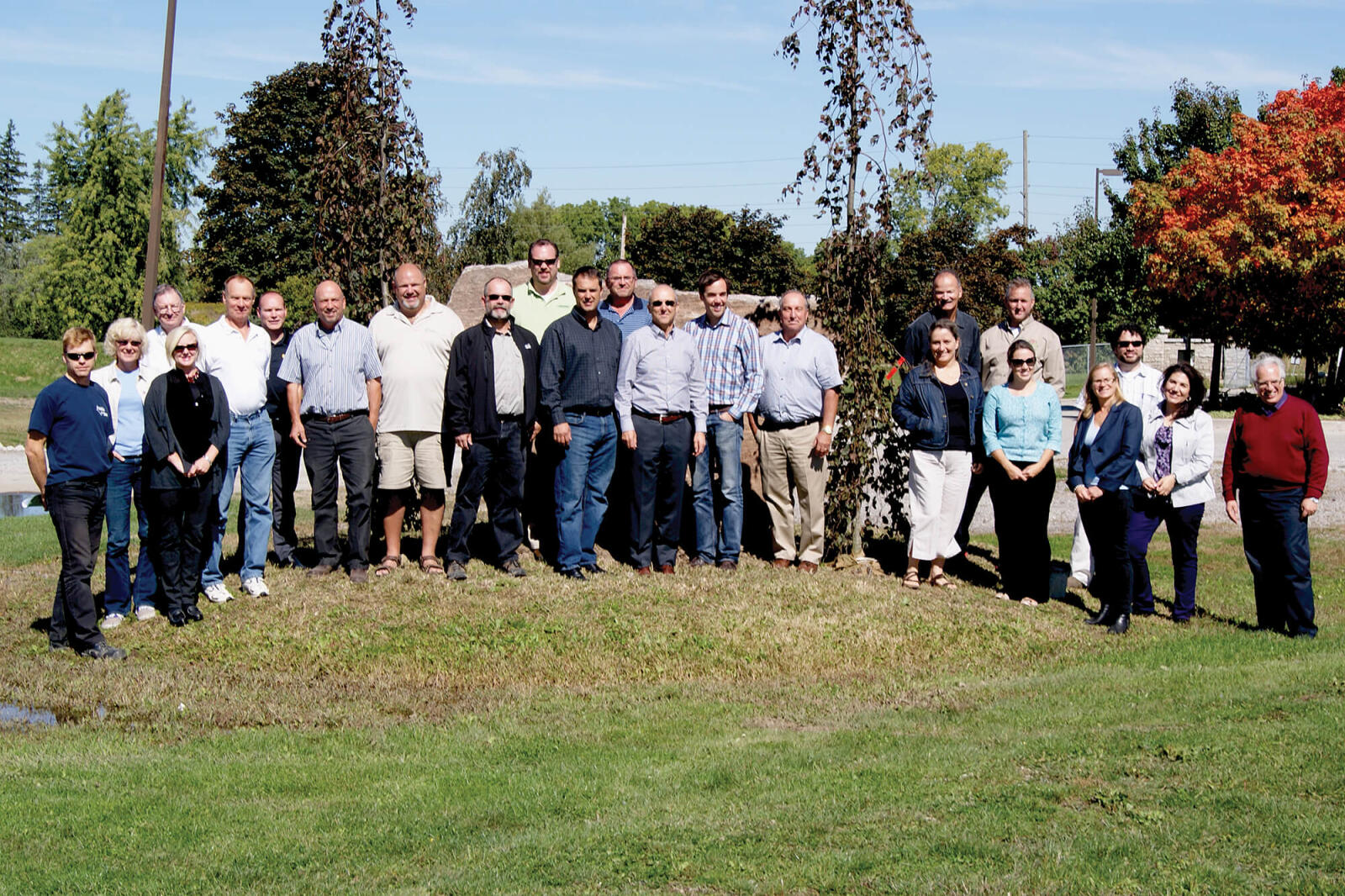 Landscape Ontario members celebrate National Tree Day 2013
Industry members across Canada were front and centre for the Sept. 25 National Tree Day.
A number of Landscape Ontario members took part in school and community activities, or donated trees and expertise to events.
Members of the Landscape Ontario provincial board of directors also got into the act, planting two trees at the home office in Milton.
Other members taking part in the day included The Grounds Guys in Hanover, Gelderman Landscape Services in Waterdown, Terrascapes Landscape and Design in Perth, Sheridan Nurseries at its locations in Georgetown, Kitchener, Unionville, Mississauga, Whitby and Scarborough; Beyond the House in Russell, Lee's Landscaping in Minesing, LawnSavers in Concord, Snips Landscape and Nursery in Welland, Neighbourhood Landscaping in Etobicoke, Dearborn Design and Associates in Barrie, OGS Landscape Services in Brooklin, and Western Landscape Services in Elginburg.
Two of Landscape Ontario's leading volunteers Tom Intven, past president, and Phil Charal, president, took hold of a shovel to mark National Tree Day at Landscape Ontario home office in Milton.