March 15, 2022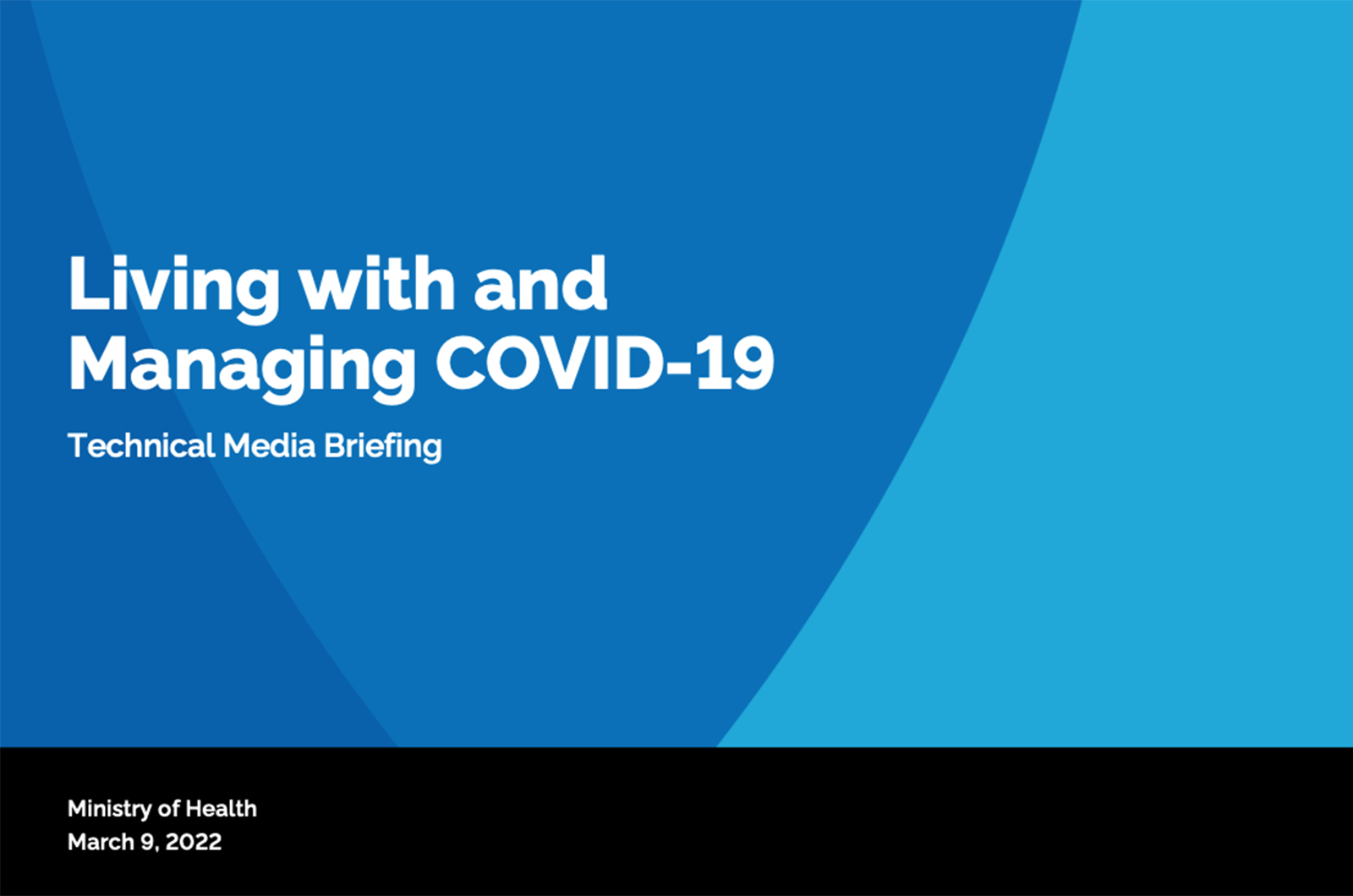 Living with and managing COVID-19
The Ontario government released an overview of its plans for removing COVID-19 related public health restrictions. The document detail Ontario's "Reopening Plan" including key dates, changes to data reporting, and new case contact and isolation rules.

VIEW THE DOCUMENT
Overview
The majority of public health and workplace safety measures have now been lifted, and key public health indicators continue to improve or remain stable.

Thanks to Ontario's high vaccination rates as well as the arrival of antivirals, the province has the tools necessary to manage the impact of this virus, and we are now learning to live with and manage COVID-19 for the long-term.

This necessitates a shift to a more balanced response to the pandemic, and changes are being made with respect to the province's pandemic response to reflect a longer term approach.

The following slides speak to how Ontario intends to lift the remaining public health and workplace safety measures as well as track key indicators going forward.