July 18, 2022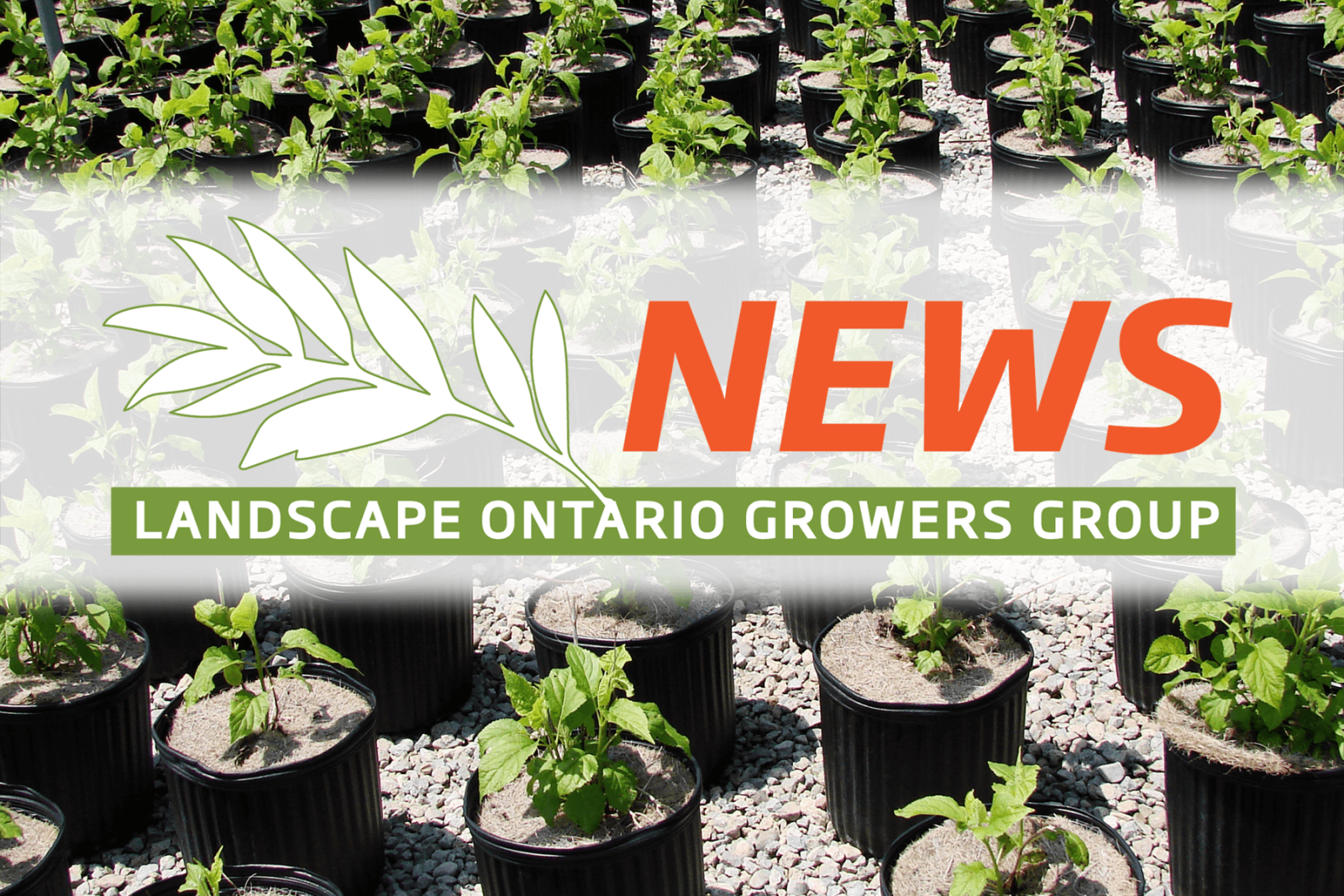 LO Growers Group Newsletter - July 2022
This report is provided by LO's Grower Technical Analyst, Jeanine West.
Please contact Jeanine for more information:
jwest@landscapeontario.com
or 1-705-796-8812.
We need your feedback! If there are items you wish us to include in these updates, please let Jeanine know.
1. Municipal update: Niagara Development Charges and Pelham Hoop House Zoning By-Law
Landscape Ontario was part of a joint effort to maintain the exemption for agricultural buildings from development charges in the Region of Niagara, and to re-instate the exemption for on-farm accommodations. While the motions were passed to maintain the building exemption and re-instate the on-farm accommodation exemption, we must wait for the final passing of the new by-law later in July to have confirmation of the development charge exemptions.
The Town of Pelham proposed a new zoning by-law that clearly stated hoop houses were different (temporary) structures compared to greenhouses and other agricultural buildings. The Town clarified that only line drawings (sketches) are needed for building approval.
Landscape Ontario worked closely with other farm associations, a team of farm owners, consultants, and municipal contacts to achieve these successful outcomes.
---
2. Box Tree Moth — trap lure / tape need replacing now
We have observed BTM flight season for the last few weeks, and it is time for your three month lures and tapes to be replaced. BTM adults have been observed in Toronto, Niagara, Windsor, and north as far as Cookstown.
See the BMPs
for traps and lure information, along with recommended guidance if you have a positive BTM find on your farm.
---
3. PEST ALERT! Spotted Lanternfly (SLF)
Keep watching for adults in the nursery over the next months. SLF is a serious pest of ornamentals, and we need to keep an eye out for it. Contact Jeanine or Jamie (and your local CFIA office!!) if you suspect you have SLF on farm. Excellent images and resources are found on
APHIS's SLF website
, as well as the
University of Massachusetts Amherst site
.
---
4. CNLA Update
Provided by Jamie Aalbers, Growers Sector Specialist)
CNLA has arranged a meeting with AmericanHort at Cultivate with boxwood growers to discuss perspectives and opportunities for re-opening the border to the U.S.
A BMP for Spotted Lanternfly is in development, in collaboration with LO and OMAFRA.
---
5. Random COVID testing to resume at Canadian airports
Fully-vaccinated travellers arriving at major airports in Canada may be subject to randomized testing again, starting Tuesday, July 19, 2022. Current border measures are extended until at least September 2022. Visit Canada.ca
https://www.canada.ca/
or
travel.gc.ca
for the latest information.
---
6. WSIB Webinar Hosted by OMAFRA July 26, Noon-1 p.m.
New Financial Supports from WSIB for Small Businesses
To help smaller business recover from the pandemic, the WSIB is doubling rebates available through the Health and Safety Excellence program this year – and giving businesses $1,000 toward their health and safety plan. Sign up for OMAFRA's Agri-Business webinar (for agri-businesses with 1-99 full-time employees). An expert from WSIB will help you learn more about:
New Health and Safety Excellence program benefits for smaller businesses, including how to:

Double your 2022 health and safety rebate.
Receive $1,000 toward your next health and safety plan.

How investing in health and safety keeps your employees and customers safe, and can boost your bottom line.
To register, please visit
omafra.gov.on.ca/webinars
. Zoom details to be sent after registration.
---
7. Update on the new On-Farm Climate Action Fund (OFCAF)
Information is now available on the new On-Farm Climate Action Fund (OFCAF), providing cost-share funding for Ontario Farmers to implement new practices under in-field nitrogen management, cover cropping, and rotational grazing systems. You can find all of the information, including the new program guide, visit
ontariosoilcrop.org
.
---
8. Protected Agriculture – Water Stewardship
For farms with greenhouse structures, new requirements are coming by January 2024 for purchasing crop protection products. Registration for the certification program is now open and can be
accessed online
. If you apply pest control products labelled for greenhouse-use this notice applies and you should register through the website to either:
Receive an information package and be assigned an auditor if your facility is closed-loop; or
Declare that their operation is not closed-loop to receive self-declaration waiver information.
More information can be found in the following documents: