March 15, 2023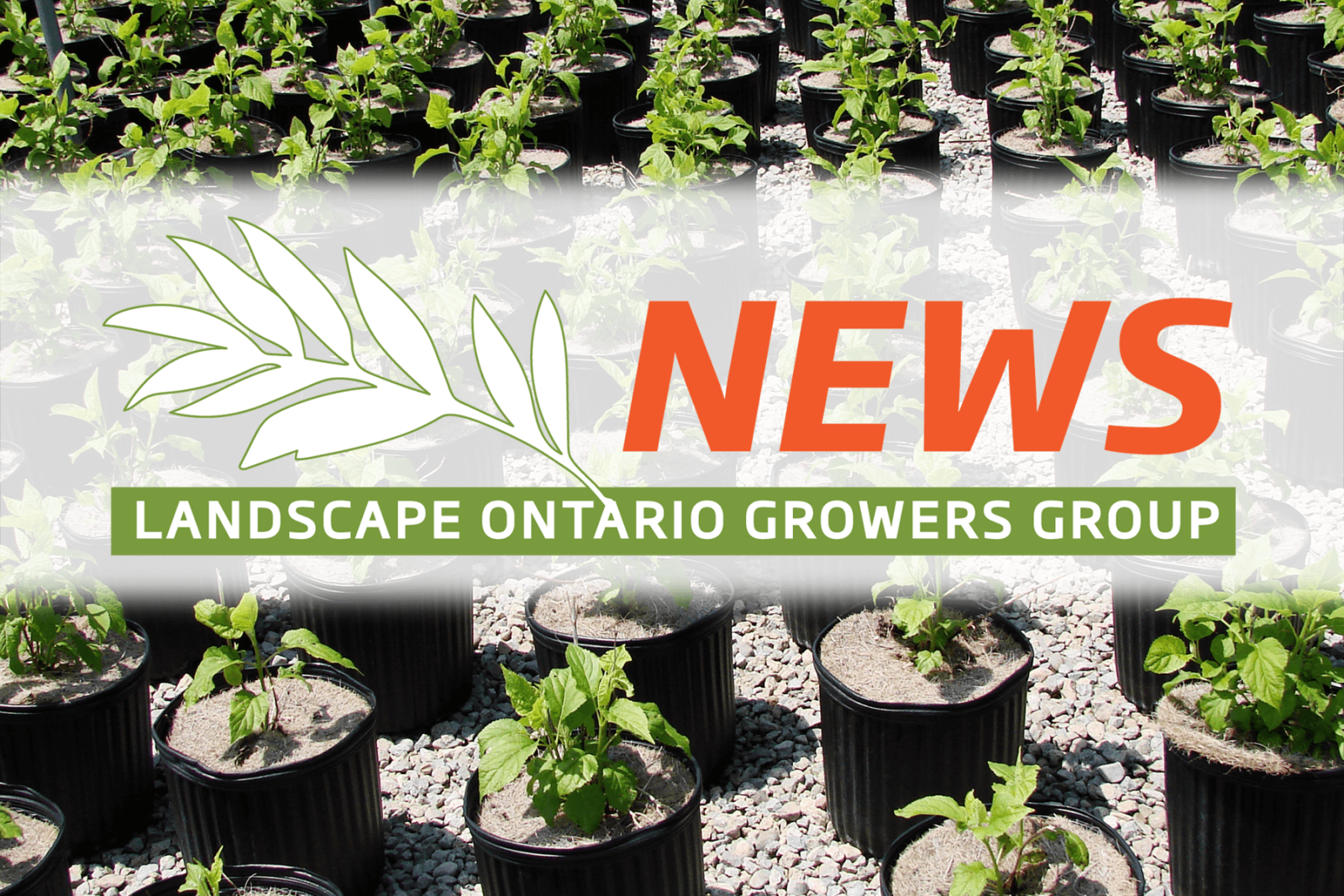 LO Growers Group Newsletter - March 2023
1. Spotted Lanternfly Webinar from New Hampshire
We anticipate SLF will be reported in Ontario this season. CNLA is working on BMPs and a Pest Module in anticipation (see item 3). A
recording is available of a webinar by New Hampshire Department of Agriculture's Plant Industry Division
held on March 9.
---
2. OHIP cards for TFW
The Ontario government has re-instated its pre-pandemic requirement for OHIP cards to have a valid photo and signature on file (i.e. less than five years old). Below is a summary of recommended steps for employers. Contact Stefan Larrass at
slarrass@ofvga.org
for more details.
Step 1: Make appointment (highly recommended)
Set up an OHIP card appointment for your TFW workers by emailing the office coordinating these appointments across the province at
MFW.MOH@ontario.ca
at least two weeks prior to the workers' estimated arrival date.
In your email, include the following information:
Name of Farm/Employer
City/Town
Phone Number
Email Address
Number of TFWs
Approximate date of arrival
If you have multiple groups arriving throughout the year, you may want to send a separate email for each group closer to each group's arrival date. Note that walk-in services are possible, however, walk-ins are not recommended since the capacity of the local card-issuing office may be limited and not able to completely process a large group of workers. Employers can also do appointments by phone at 1-888-376-5197, but again, the email method via
MFW.MOH@ontario.ca
is highly recommended since it creates a written record for you and more importantly, because the staff responding to those emails will be aware of any additional pop-up locations (called "outreach days") that may be closer to your farm and can save you from travelling further distances.
Step 2: Take workers to appointment
Once an appointment has been confirmed, make sure the workers bring all the following documentation to their appointment:
Completed Registration for Ontario Health Insurance Coverage form.

In many cases, e.g., SAWP workers, this form will have already been given to each worker at the airport.
IF your worker doesn't have a form, you can print out a copy for them as follows:

Previous health number (if known, to be completed on the registration form)
Address of farm (to be completed on the registration form)
Passport
Work Permit (Mote: SAWP may be noted in the EMPLOYER section and the expiry date will usually be Dec. 15 of the current year.)
---
3. CNLA Updates
Provided by Jamie Aalbers, Growers Sector Specialist
Box Tree Moth
USDA-APHIS has developed a draft assessment to determine the hosts of box tree moth (
Cydalima perspectalis
). The assessment is disappointing.
Euonymus
is still considered a potential host by USDA. The draft assessment will be available for review and comment until April 6, 2023. CNLA and LO will be drafting responses.
View the assessment or submit comments.
Spotted Lanternfly: Protecting nurseries from Canada's latest invasive pest threat
Wednesday, March 29, 2023. 1:00-2:00 p.m. EST
Spotted Lanternfly (SLF) is not here yet, but you want to do everything you can this year to keep it from landing in your nursery.
Join Cassie Russell, OMAFRA Nursery and Landscape Specialist and Jamie Aalbers for this one-hour webinar to get the latest SLF best management practices and details on the current regulatory environment for SLF in Canada.
Zoom webinar link
Consultations on the new Sustainable Agriculture Strategy
The Government of Canada is proposing to develop a Sustainable Agriculture Strategy, in collaboration with a diversity of partners, to provide an integrated and coordinated approach to improving the agriculture sector's environmental performance and supporting its long-term vitality. This strategy is intended to guide long-term decision-making on policies, programs, and initiatives that advance Canada's commitment toward a net-zero 2050 future. COHA is sitting on the advisory committee which is chaired by AAFC and CFA to provide input from the nursery and floriculture sectors. But you can also participate by attending the national consultation meeting:
March 24 from 12-3 p.m. EST
(French with English interpretation). RSVP here and/or provide feedback to the strategy (strategy) directly to
aafc.sas-sad.aac@agr.gc.ca
.
Please contact Jamie at
jamie@canadanursery.com
or 647-724-8630 with any concerns or comments.
---
4. Bill C-234: amendments to the Greenhouse Gas Pollution Pricing Act
Currently, farms using natural gas or propane to heat greenhouse structures are only eligible for an 80 per cent rebate on the federal fuel charge. Bill C-234 is currently in its third reading before parliament (close to getting a vote), and proposed changes to the
Act
that include allowance for heated greenhouses and buildings using natural gas or propane to grow crops. These changes would mean more farms would be eligible for 100 per cent rebate on the fuel charge.
Show your support for the Bill by filling out a prepared digital letter with your contact information.
The letter will automatically be sent to your local MP. It will literally take you less than a minute! You may edit the text of the letter before sending if you wish. It's important to get your letter in ASAP, as we anticipate a vote on the bill before the end of March.
This report is provided by LO's Grower Technical Analyst, Jeanine West.
Please contact Jeanine for more information:
jwest@landscapeontario.com
or 1-705-796-8812.
We need your feedback! If there are items you wish us to include in these updates, please let Jeanine know.