November 21, 2022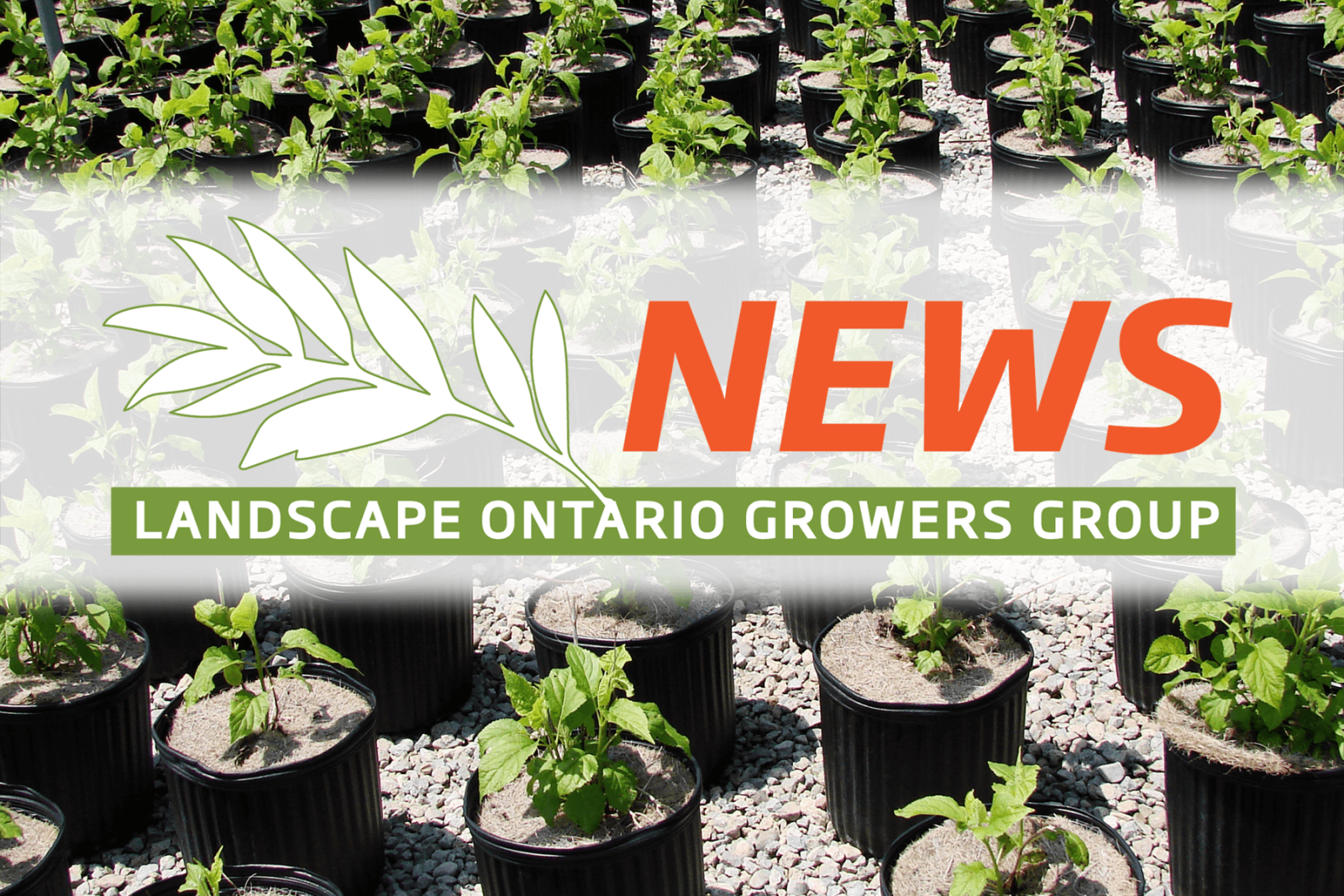 LO Growers Group Newsletter - November 2022
1. Growers Fall Dinner Meeting.
Meet the new Nursery & Landscape Specialist
OMAFRA recently announced the hiring of our extension specialist, Cassie Russell who officially started in her position last week. Cassie will be joining us on Nov. 29 at the Growers' Fall Dinner meeting, so make sure you attend! Click below to register.
REGISTER NOW
Cassie previously worked with OMAFRA in the Horticulture Crops Unit providing support with respect to IPM and production practices for a wide range of fruit and vegetable commodities. In 2021, Cassie completed her Masters of Science at the University of Guelph, focusing on improving monitoring and detection techniques for an introduced weevil pest of greenhouse peppers. Most recently, Cassie worked as a Horticulture Technical Sales Specialist with a Canadian-based crop protection company; coordinating and maintaining trails for new chemistries, developing collaborative stakeholder networks, and leading training sessions. As the new Nursery and Landscape Specialist, Cassie will be providing support to the generation and application of research and new knowledge in the nursery and landscape sectors of Ontario. Cassie can be reached at
cassie.russell@ontario.ca
or at (519) 835-5873.
---
2. CNLA Updates
Provided by Jamie Aalbers, Growers Sector Specialist
URGENT REQUEST!
Box tree moth regulations
Please respond by 1 p.m. on Tuesday, November 22

All growers should look at the draft pest module prepared for Box Tree Moth. This module is being considered as the basis for allowing boxwood movement within Canada outside of the proposed regulated area (Ontario). CFIA would be responsible for auditing of CNCP and GCP facilities using this module, and CNCI would have their team of auditors oversee the auditing process for Clean Plants Certified farms. Farms that are wanting to ship boxwood out of Ontario would need to be on a systems-approach program or would need to work with CFIA to establish that they exceed the requirements of these programs.

This approach to trade within Canada has implications for other pests in the future, so it is important to review the module and the direction CNLA/CFIA are considering and to provide your feedback.

Please contact Jamie at 647-724-8630 or jamie@canadanursery.com or Jeanine at 705-796-8812 or jwest@landscapeontario.com if you have any thoughts on this issue.
---
3. Chief Medical Officer recommendations for COVID-19
The Chief Medical Officer of Health in Ontario is strongly recommending the use of masks in indoor/public spaces due to a triple threat of infections this fall/winter from influenza (mainly H3N2), the Respiratory Syncytial Virus (RSV - a serious cold), and COVID-19. The guidelines for general prevention include:
Get the flu shot and COVID bivalent booster (both effective against circulating strains).

Wear a mask.

Stay home if you feel sick.

Maintain good hygiene (e.g., sanitizing, hand washing, etc.).
---
4. Apply now for Enhanced Agri-Food Workplace Protection Program
The guidelines and application for 2022-23 Enhanced Agri-Food Workplace Protection Program (EAWPP) are now online. Those who qualify can apply for financial assistance until Jan. 31, 2023 while funding is available.

See omafra.gov.on.ca/english/about/agrifoodprogram.htm.
---
5. Health & Safety 'Fall Harvest Strategy' Inspections Update
The ministry of labour (MLTSD) is completing a two-month inspection of selected farms with seasonal agricultural workers, and found several key non-compliances. Keep note of these risk areas as you work with your H&S committees:
Guarding (e.g. on equipment, preventing pinch points, etc.)

Pesticide storage and handling

Slips, trips and falls

Equipment maintenance and repair
This report is provided by LO's Grower Technical Analyst, Jeanine West.
Please contact Jeanine for more information:
jwest@landscapeontario.com
or 1-705-796-8812.
We need your feedback! If there are items you wish us to include in these updates, please let Jeanine know.