September 15, 2017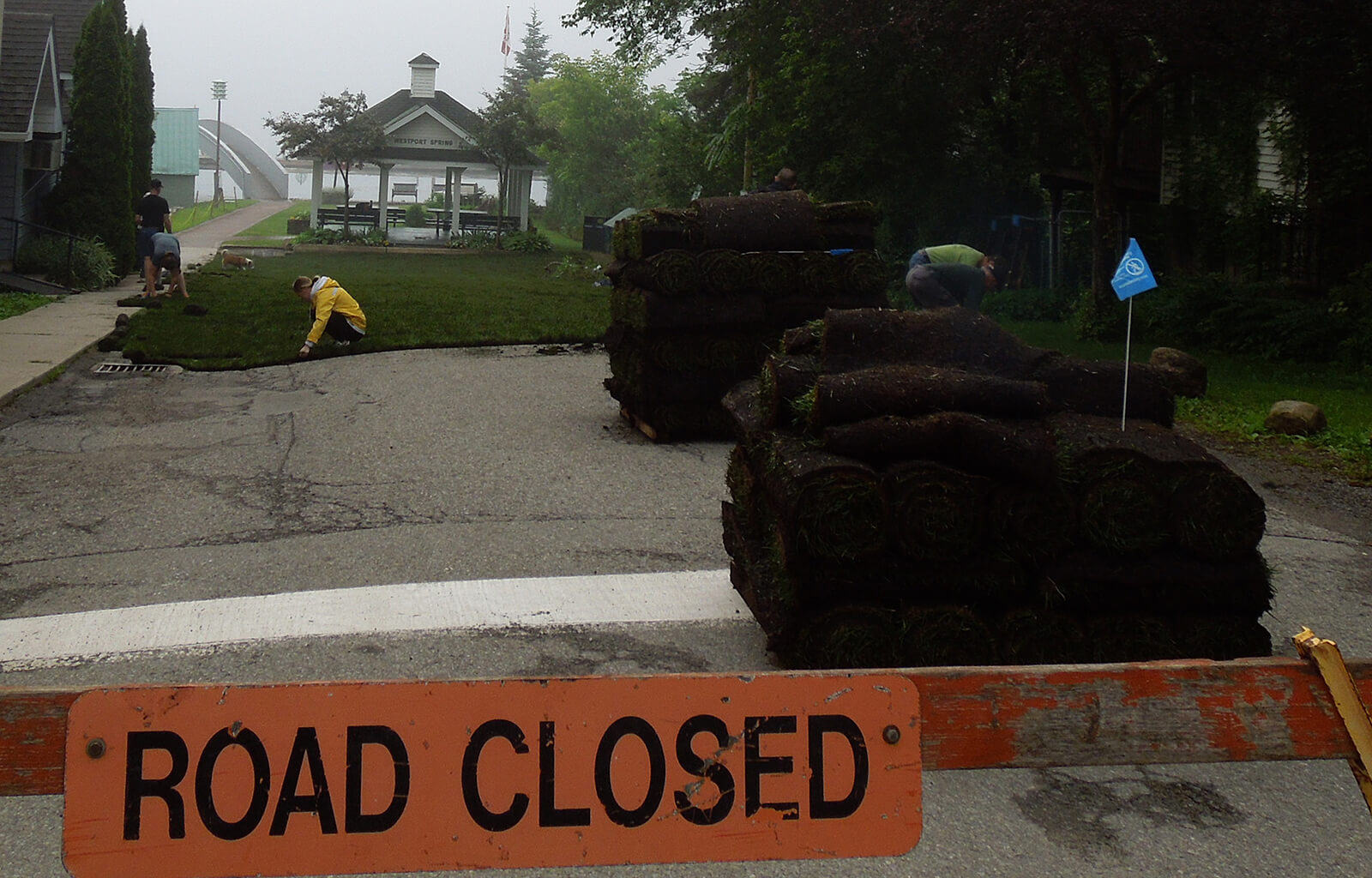 LO members help to green Westport Harbour
MPP Steve Clark makes a smoothie on the Healthy Kids Community Challenge smoothie bike.
---
On June 30, Landscape Ontario members helped to transform Fetch Murphy Way in Westport Harbour into a temporary park for the day to promote the importance of outdoor, unstructured play. The Village of Westport, Ont. is proud to be one of 10 communities chosen by Come Alive Outside to host a Green Street Challenge in 2017.

Rain did not deter over 150 people who attended the event between 10 a.m. and 4 p.m. A free barbecue lunch was also provided by the Westport Firefighter's Association. The event was planned by volunteer members of the Westport Harbour Advisory Committee, with tremendous support from Landscape Ontario members and government officials. Speakers at the opening ceremony included; Steve Clark, MPP Leeds-Grenville; Mayor Robin Jones; Councillor Mark Parliament; Brett Jeacle of Manderley Turf Products; Sarah Walker, Executive Director, Come Alive Outside and a representative from Cub Cadet. Event participants were able to enjoy unstructured play throughout the day and mix their own smoothies on the Healthy Kids Community Challenge smoothie bike while also enjoying the beautiful waterfront in Westport Harbour.

Manderley Turf Products generously donated 4,500 sq. ft. of sod and Gunn-Duncan Landscaping provided a crew to remove the sod from Fetch Murphy Way and re-lay it on a property on Main Street, creating a green space along the waterfront. This event would not have been possible without the tremendous support of these two companies. Other sponsors included Herlehy Home Building Services, Kudrinko's Country Grocer, the Westport Firefighter's Association, MAVEN Marketing & Communications, the Village of Westport, Come Alive Outside Canada, and many volunteers who worked tirelessly throughout the day to make the event a huge success.

The Green Street Challenge creates an opportunity for children and families to play outside and enjoy the many benefits community green spaces have to offer. With childhood obesity and mental illness on the rise, time spent outside getting active and connecting to nature has never been so important! The Green Street Challenge is a way for communities to make a statement and celebrate outdoor play and green spaces as essential ingredients to the wellbeing of our society.