September 20, 2018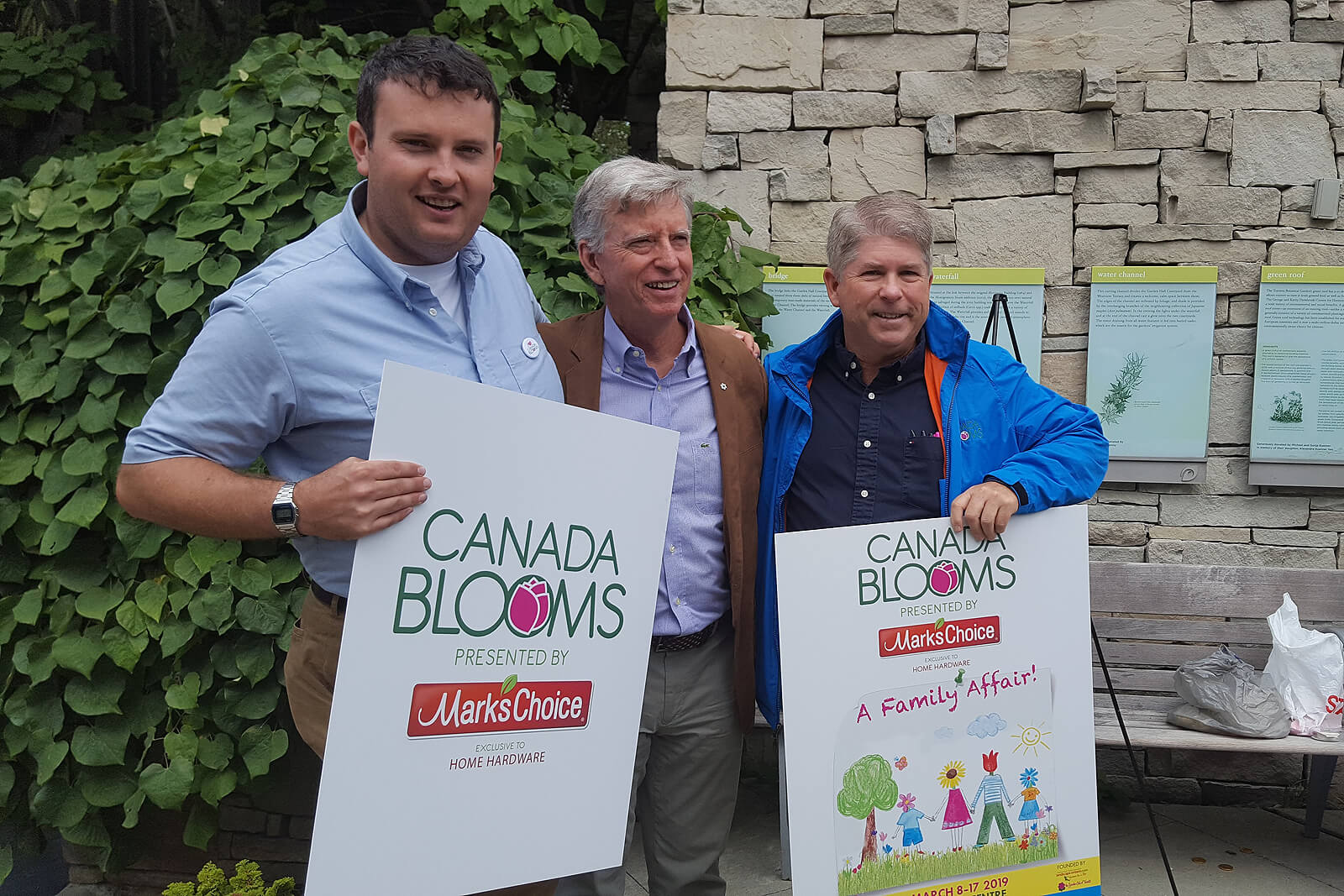 Mark's Choice becomes title sponsor of Canada Blooms
Canadian gardening gurus Mark and Ben Cullen have reached a five-year agreement to be the title sponsor for Canada Blooms, the country's largest garden and floral festival. The agreement attaches their Mark's Choice brand to the Canada Blooms logo and wordmark.
Mark is also a Canada Blooms board member emeritus and has been involved with the festival throughout its 23-year history.
"We are more than just 'delighted' to become lead sponsors of Canada's greatest garden festival," said Mark. "We are over the moon. Ben shares my passion for the mission of Canada Blooms and the extraordinary contribution that this event makes to horticulture in Canada."
Through regular appearances on television, radio, online, in print or in person at seminars and shows, Mark and Ben Cullen connect with more than two million Canadians every week. An author of 23 books and the spokesperson for Home Hardware Lawn and Garden, Mark's personable style and topical information has captivated audiences and continued to garner him fans across Canada.
Mark's Choice is Mr. Cullen's personal seal of approval on more than 200 gardening products available exclusively at Home Hardware stores across Canada.
Besides adding the Marks' Choice name to Canada Blooms, Mr. Cullen and his son Ben will present regularly at the festival, which takes place annually over March Break. The festival includes over 200 hours of entertainment and information on the three stages, offering professional insight on gardening, landscaping design and trends.
"There is not a better name in Canadian floriculture and horticulture to associate with Canada Blooms than Mark Cullen's," says Terry Caddo, General Manager of Canada Blooms. "He has been an integral part of our festival since day one, and remains the go-to authority on all things gardening in Canada."
Co-located with the National Home Show, Canada Blooms takes place March 8-19, 2019 at the Enercare Centre at Exhibition Place in Toronto. The annual festival was founded by Landscape Ontario and The Garden Club of Toronto.
For more information or for tickets, please visit
CanadaBlooms.com
.