October 15, 2010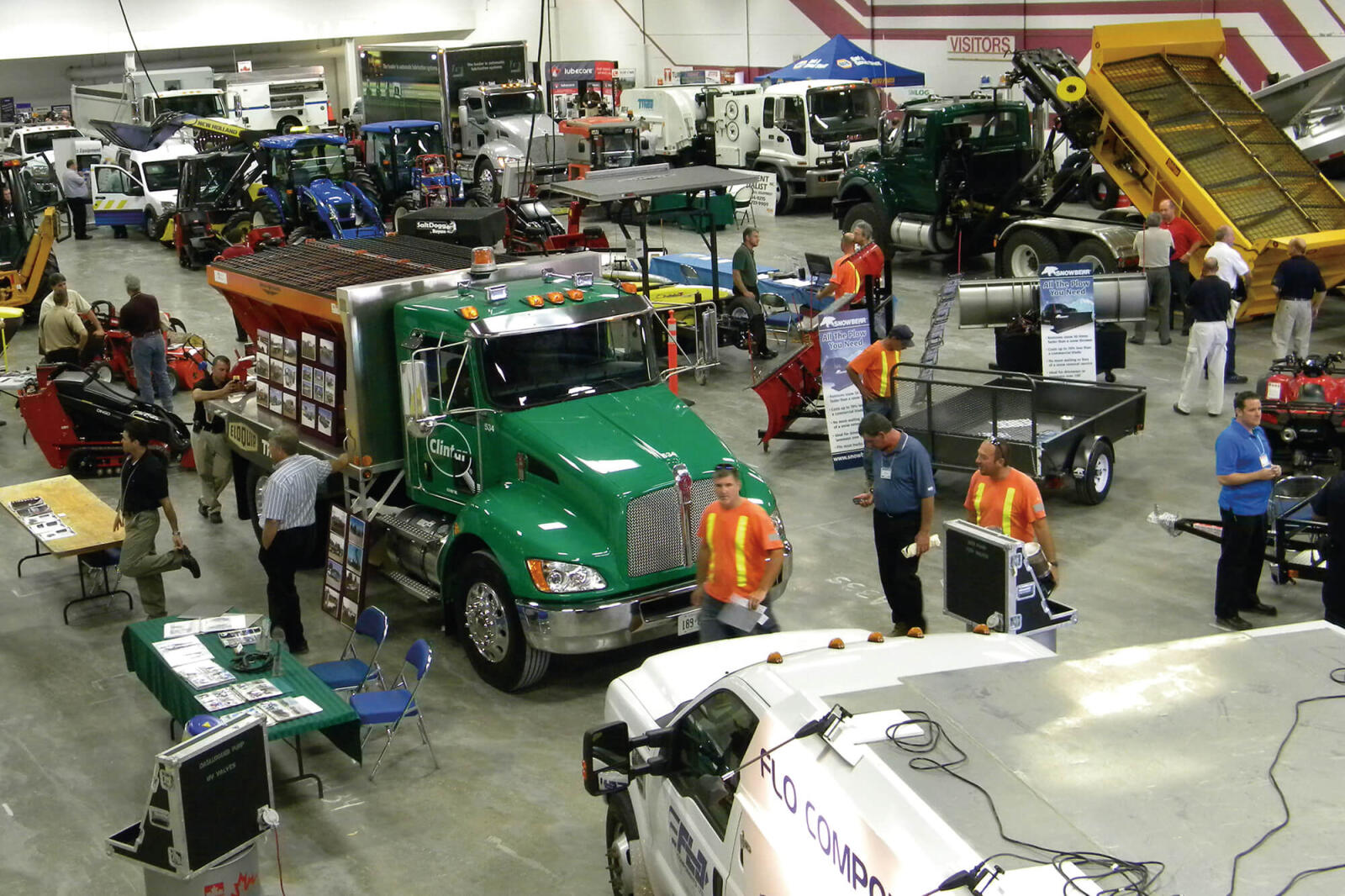 New location successful for Snow and Ice Symposium
A first-time partnership between the Municipal Equipment and Operations Association (MEOA) with Landscape Ontario and Ontario Parks Association met with great success through the annual snow and ice symposium and equipment display program.

The combined effort provided a larger snow and ice management symposium and trade show under the name Partnering for Success. MEOA had produced its fall trade show each September at the Kitchener Memorial Auditorium. LO and OPA also staged a trade show each year at the Milton home office. This year a decision was made to join in with MEOA at the Kitchener venue. It resulted in a highly successful equipment display that took in two complete arena floors, and filled the front and rear areas outside the Auditorium on Sept. 1 and 2.

"Together we sold 41,500 square feet of exhibit space, featuring 117 companies," said Gilles Bouchard, LO director of events and trade shows. He also said that the attendance for the day was in the 300 range. "We had around 40 registrants for the Build a Bid program on September 1 and just under 70 registrants for the technical symposiums on the 2."

Organizers felt that combining two shows under one roof was a huge benefit to everyone. All involved were in agreement that the event was a success. Planning is under way for next year already.

Build a Bid
The Snow and Ice Management Association's Build a Bid featured two wonderful instructors, Rich Arlington CSP and Phil Harwood CSP. Responses from the event attendees included: "Thank you. This seminar was both fun and interactive." "Speakers were knowledgeable and passionate. I rate this as excellent." and short, but to the point, "Excellent seminar!"

Contractors in attendance really took advantage of the expertise of the speakers on hand, and discussions were quite lively. One topic in particular that stood out was health and safety. Two other hot topics included, 'Weather to be or not to be,' along with the session on tenders and contracts led by lawyer Rob Kennaley. Both were considered standouts.

Another popular attraction was the presentation by the Ministry of Transportation (MTO) on the rules of the road for industry members. MTO's representative Mark Bonner said that there were some great questions, "Time went fast and there were a few questions that we just didn't spend enough time on."

Rachel Cerelli, LO project coordinator, said, "With more than 100 attendees for the education sessions, the whole program was a success from both attendance and great subject matter."