September 15, 2017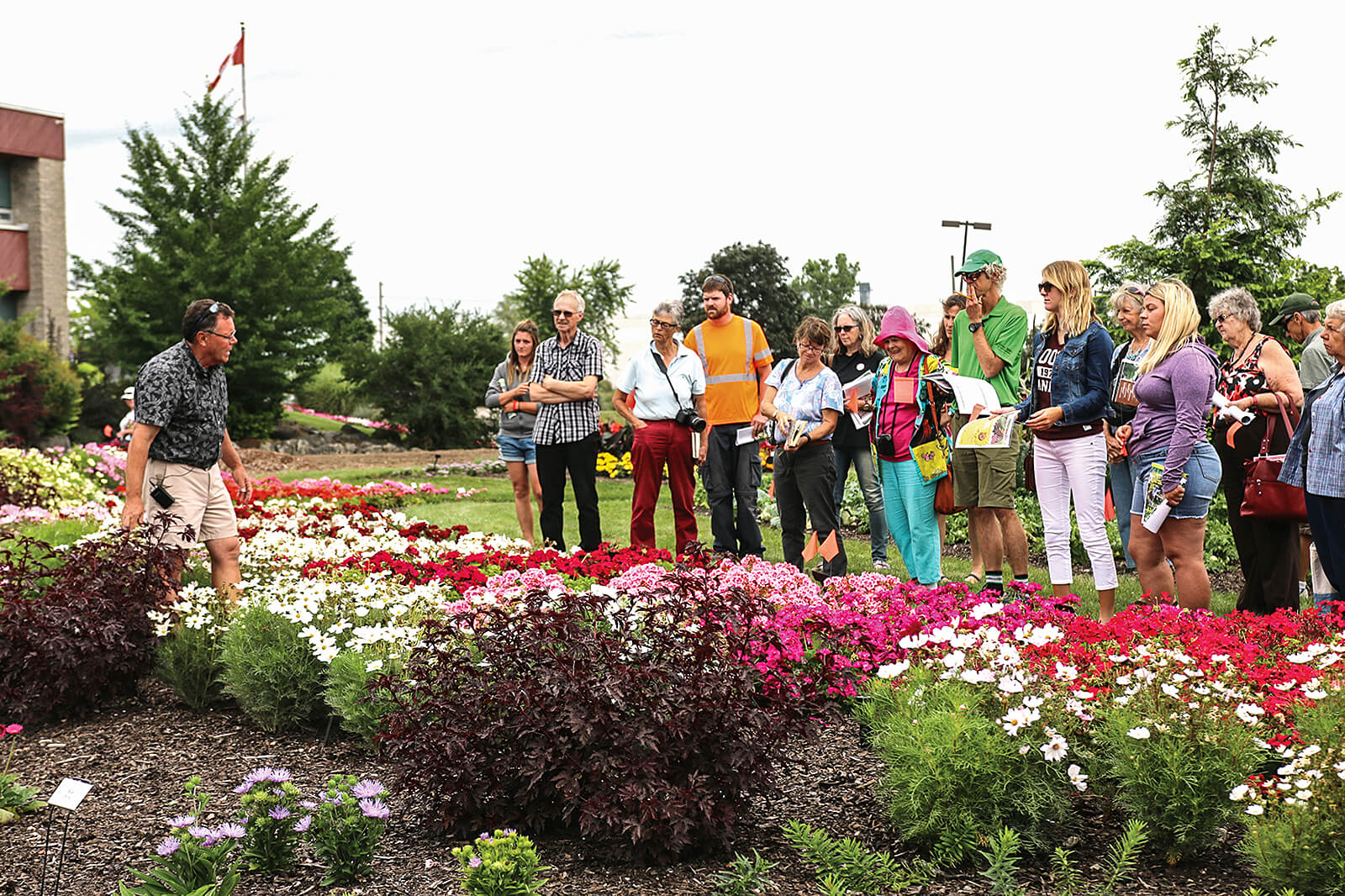 New plants on display at annual open house
Over 60 industry professionals got their first look at hundreds of new plant cultivars at the annual Trial Garden Open House at Landscape Ontario and the Guelph Turfgrass Institute (GTI) on Aug. 17.

They day began with a series of informative guest speakers at Landscape Ontario. Bob Reeves, president of Root Rescue Environmental Products gave an update on mycorrhizal research.

Shawn Murdy from the City of Guelph talked about invasive plants, such as Giant Hogweed, and the health hazard it poses to gardeners, animals and those working in the field.

Sheridan Nurseries presented some emerging trends for 2018, including the growing popularity of pollinator plants and succulents.

Ontario Parks Association (OPA) president, Jay Todd presented an award to representatives from the City of Welland for their entry in the Municipal Floral Display Competition. This year's competition had a Canada 150 theme.

After the guest speakers, University of Guelph trial garden manager, Rodger Tschanz, led a guided tour of the various garden beds around the LO property. Attendees were armed with a flag to vote for their favourite new plant. Results are: Helianthus 'Sunfinity'(top annual), Echinacea 'Sombrero Alsa Red' (top perennial), Rosa 'Easy Does It' (top rose and overall favourite), Tuff Stuff Hydrangea (top hydrangea).

As visitors headed out for the afternoon tour at GTI, they were each given a Canadian Shield rose, courtesy of Vineland Research and Innovation Centre and J.C. Bakker and Sons. The GTI site boasts over 400 annuals and perennials, a container trial, cutflower trial and All American Selections judging trial.

Landscape Ontario would like to thank Rodger Tschanz for organizing a fantastic line up of speakers, and for the work he and his students have contributed to this year's trial. Thanks also to David Turnbull, LO property manager, Mike Wasilewski and Lillian Jojart for helping to make the gardens look spectacular this year.

LO property manager David Turnbull helps part-time employee Lillian Jojart to tally up votes.
---