October 18, 2022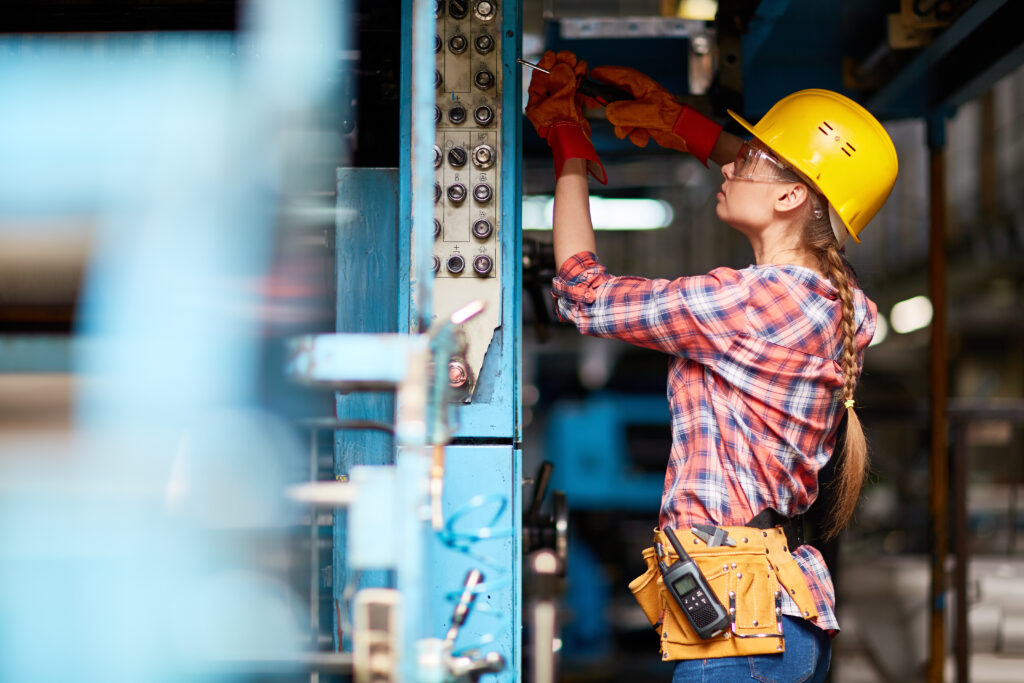 Ontario launches Skilled Trades career fairs for students
The Ontario government is working for workers by launching career fairs this fall to prepare the next generation of young people for rewarding and well-paying jobs in the skilled trades. These fairs address labour shortages in high-demand sectors and help deliver the province's ambitious infrastructure plans, including building 1.5 million homes by 2031.
"Ontario is facing the largest labour shortage in a generation, which means when you have a job in the skilled trades, you have a job for life," said Monte McNaughton, Minister of Labour, Immigration, Training and Skills Development. "Our government is launching these annual career fairs so more students and parents know university isn't the only path to success. We will continue to make historic investments to attract more young people to rewarding, lucrative and purpose-driven careers in the trades, and ensure employers can find the skilled workers they need to grow their businesses and our economy."
Minister McNaughton made the announcement at Landscape Ontario member Oriole Landscaping in Toronto, Ont., on Oct. 18, 2022.
---
Level Up! is a series of dynamic, multi-day career fairs highlighting the 144 different skilled trades. For the first time, students in grades 7 to 12 will have the opportunity to learn about these trades through interactive exhibitions and hands-on activities, while hearing directly from tradespeople and local employers about these life-changing careers. The first career fair kicks off October 25 to 27 in Mississauga, with subsequent fairs planned in London, Sudbury, Ottawa and Thunder Bay.
"We are on a mission to fill the skills gap by better connecting and ultimately inspiring Ontario students to enter these good-paying jobs that are in demand. We are expanding career fairs and enhancing pathways to apprenticeship throughout the curriculum," said Stephen Lecce, Minister of Education. "By placing a real emphasis on life and job skills like coding, financial literacy and budgeting, we are ensuring Ontario students graduate with a competitive advantage and land good-paying jobs."

LEARN MORE
"Skilled Trades Ontario's new brand and messaging shows this government's commitment to improve awareness of all skilled trades. Now, more than ever, it's critical to introduce the skilled trades to our youth and show them this is a fulfilling and rewarding career path. Today's announcement of the career fairs is a fantastic way to do this, and Landscape Ontario is proud to support this initiative."
— Joe Salemi
Executive Director, Landscape Ontario Horticultural Trades Association
---
"As with many industries, the labour shortage is severely impacting our ability to grow. Our business relies on many skilled trades, including landscape horticulture technicians, stone masons, carpenters, welders, machine operators, truck drivers and landscape designers. We commend the attention and opportunities these programs provide to attract more workers to our meaningful profession."
— Peter Guinane
CEO and Founder, Oriole Landscaping Ltd.
Landscape Ontario Board Member
---
Quick Facts
There are currently more than 360,000 jobs going unfilled across the province, while one in five new job openings in Ontario are projected to be in the skilled trades by 2025.
The Level Up! skilled trades career fairs are open to all students, including First Nations schools and all publicly funded school boards. In addition to Mississauga on October 25 to 27, career fairs are taking place in London, November 9 and 10; Sudbury, November 14 and 15; Ottawa, November 22 and 23; and Thunder Bay, November 29.
Grade 7 to 12 students interested in attending the career fairs are encouraged to contact their school board's Ontario Youth Apprenticeship Program (OYAP) recruiter, a teacher or school guidance counsellor to register.
A virtual career fair is also on its way for anyone who could not attend in person. More information on the virtual career fair will be provided through the schools in the coming weeks.
The Ontario Youth Apprenticeship Program (OYAP) now has more than 60 recruiters across 800 schools so students can learn about the skilled trades at a younger age.