April 15, 2014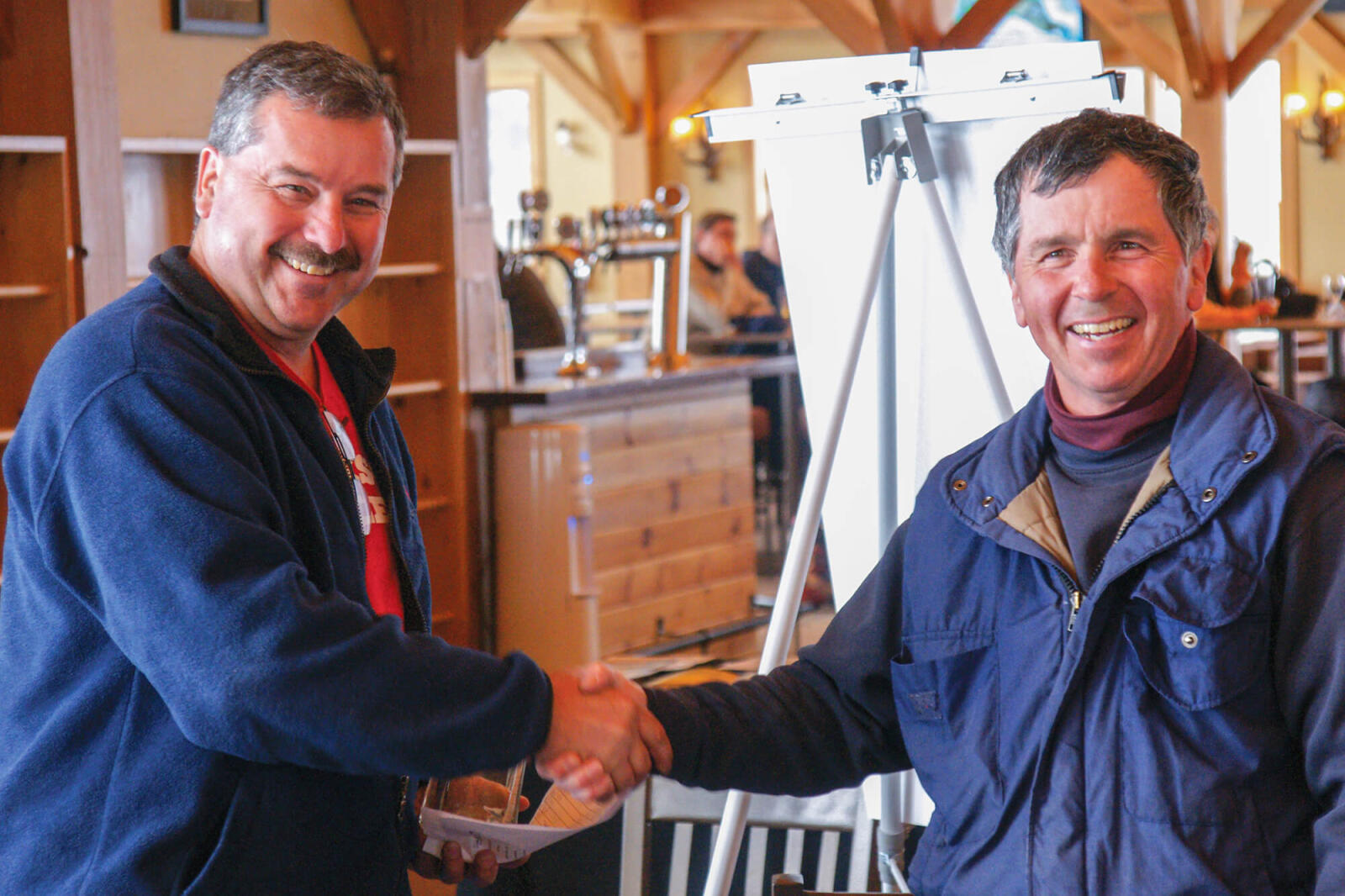 Over 70 enjoy Georgian Lakelands Ski and Spa Day
Hitting the slopes for a great day of skiing has always been a successful event for the Georgian Lakelands Chapter. This year saw a major addition to the ski day allowing non-skiers to take part by having the opportunity to enjoy the Scandinave Spa.
The day began at Craigleith Ski Club in Blue Mountain with a registration and networking breakfast, sponsored by Braun Nurseries. Event chair Nick Solty and Chapter president Lexi Dearborn welcomed attendees. Everyone enjoyed a hearty breakfast before they went off to the slopes, or to enjoy the spa experience.
The weather this year, with below average temperatures into the minus 20 C., did not deter the 70 registrants. Those attending the spa relaxed in the hot outdoor baths, the eucalyptus steam room, sauna and some even had a Swedish massage. A healthy lunch was included in the spa experience, sponsored by Hort Protect Insurance. Skiers took a mid-day break from the slopes, courtesy of Braun Nurseries.
Clearview Nursery of Stayner provided apres-ski activities that attracted attendees for the final networking event of the day. Members appreciated their "I Survived Ski and Spa Day 2014" T-shirts. Everyone agreed that this year's event was an outstanding success.
While the ski hills were quite cold at the annual Georgian Lakelands Ski Day and Spa, it was much warmer for those who took to the water.
---
The following sponsors made it possible for the annual Georgian Lakelands Chapter event to be a success: Cast in Stone, Braun Nurseries, Hort Protect Insurance, Clearview Nursery, Garden City Groundskeeping Services, MYKE/Premier Tech, Upper Canada Stone, Ideal Landscape Services, Solty Garden Centre and Gro Bark Ontario.