July 21, 2022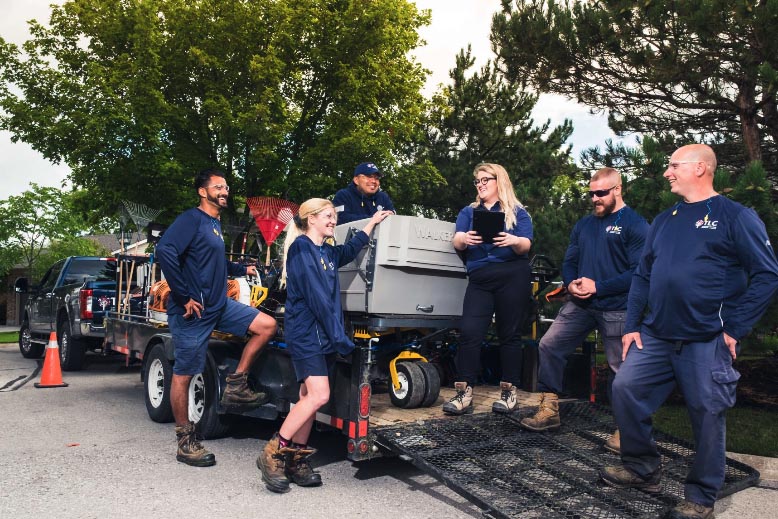 TLC Landscaping partners with Schill Grounds Management
Landscape Ontario member TLC Landscaping announced it has partnered with Schill Grounds Management, a commercial landscaping and snow and ice removal service provider in Cleveland, Ohio, to help the company grow throughout Ontario.

TLC will continue operating with our name as we join forces with Schill. The combination of TLC and Schill brings about better technology and operational support for our customers in Ontario, which has many similarities to Schill's home market of Ohio. Together, TLC and Schill will have about 775 employees in Canada and the U.S., making it one of the largest family-owned landscaping companies in North America.

TLC is Schill's first international acquisition. The company says it is actively seeking additional acquisitions in southern Ontario.

TLC CEO Jay Murray will become President of Canada for Schill, and TLC VP of Operations David Leff will become Director of Operations for Canada. Jay and Dave will continue to oversee operations in London while working closely with Schill's team on strategic vision and growth in Ontario.

"TLC and Schill share the same values of superior service, innovation, and investing to grow the business as well as enhancing a strong company culture. We are thrilled to become part of the Schill ecosystem as we meet the needs of customers in Southern Ontario and beyond," said Murray.

"We are very excited to add TLC's visionary leadership team and employees to the Schill family as we come together to provide the very best service to customers in south Ontario and enter the Toronto market with strength and momentum," added Jerry Schill, CEO of Schill Grounds Management and founder of the company nearly 30 years ago.

In a media release, the company stated: "As the TLC team grows and our presence in the Canadian market expands, we will continue to provide the reliable and high-quality condo care and landscape design-build services that the London community knows and trusts. Schill is a leader in the condominium industry in their markets, and we expect that joining forces with them will allow us to raise standards across the industry and satisfy the needs of those who Expect More."