June 15, 2019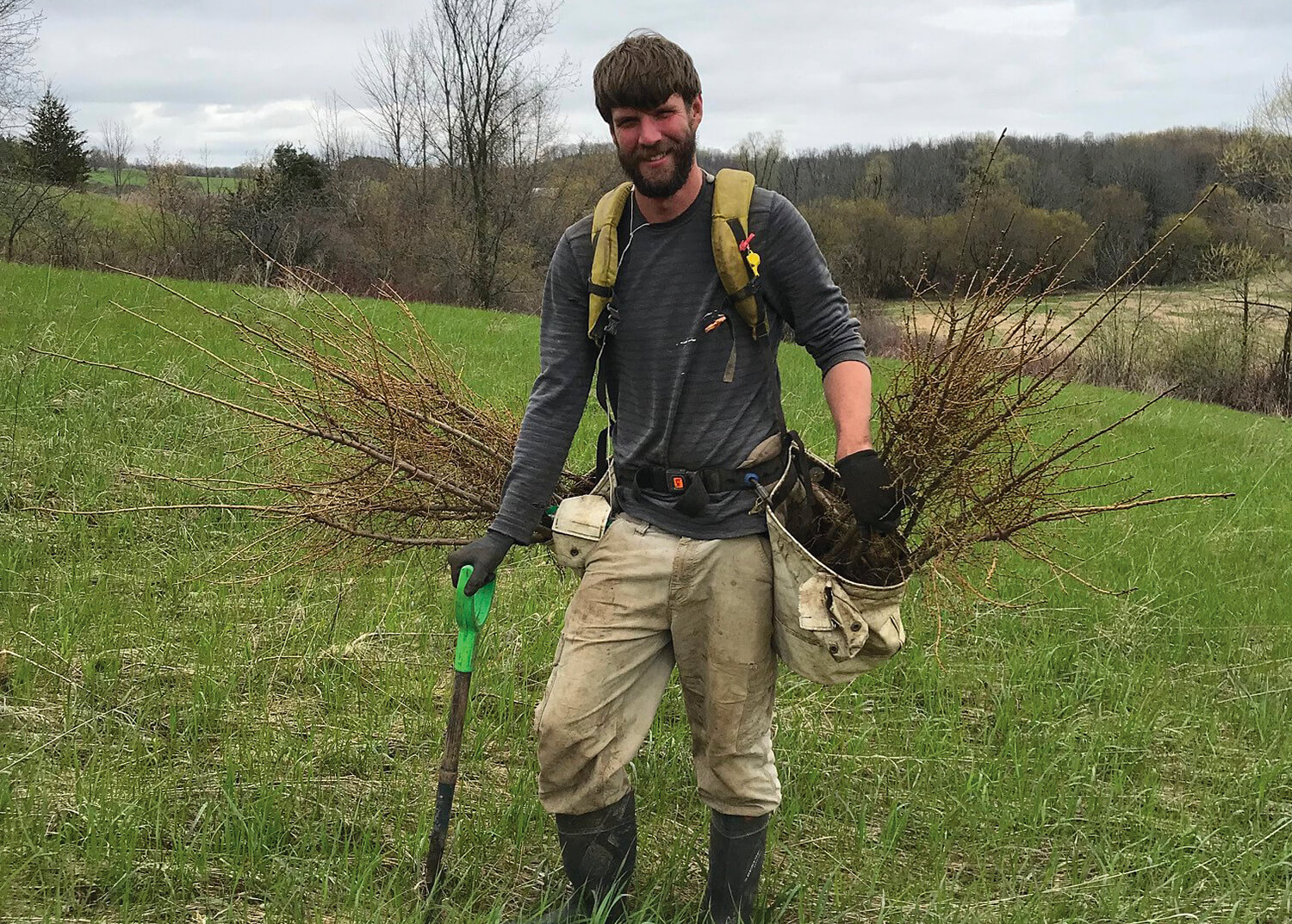 Tribute planting season opens
In May, Highway of Heroes Living Tribute planters turned out for the season's first service tree planting on a farm near Colborne, Ont. Property owner Bill Chisholm, a member of our armed forces, works at Trenton Air Base.
Chisholm said, "The planters were very professional, polite and hard working. I am honoured to have these trees on our property and proud of what they represent."
The Tribute aims to plant two million trees. Hero trees serve as memorials to the 117,000 Canadians who sacrificed their lives for freedom. The trees are being planted along Highway 401, the Highway of Heroes — the route travelled by our heroes' final remains, repatriated from the battlefield, from CFB Trenton to the Toronto Coroner's Office. Canadians assembled for spontaneous tributes to our fallen soldiers along the highway's bridges. The tree planting effort aims to extend those tributes with a lasting, living memorial.
An additional 1.8 million service trees, honouring all those who fought in our wars, are being planted within 15 km on each side of the Highway 401 corridor.
The nursery and landscape industry has contributed generously to this effort. If your nursery or contracting company wishes to participate, contact Dave Turnbull at
davidturnbull@landscapeontario.com
. Please contact Dave if you have a service tree site to suggest, as well. To donate or volunteer for tree planting, visit
HOHtribute.ca
.