November 15, 2013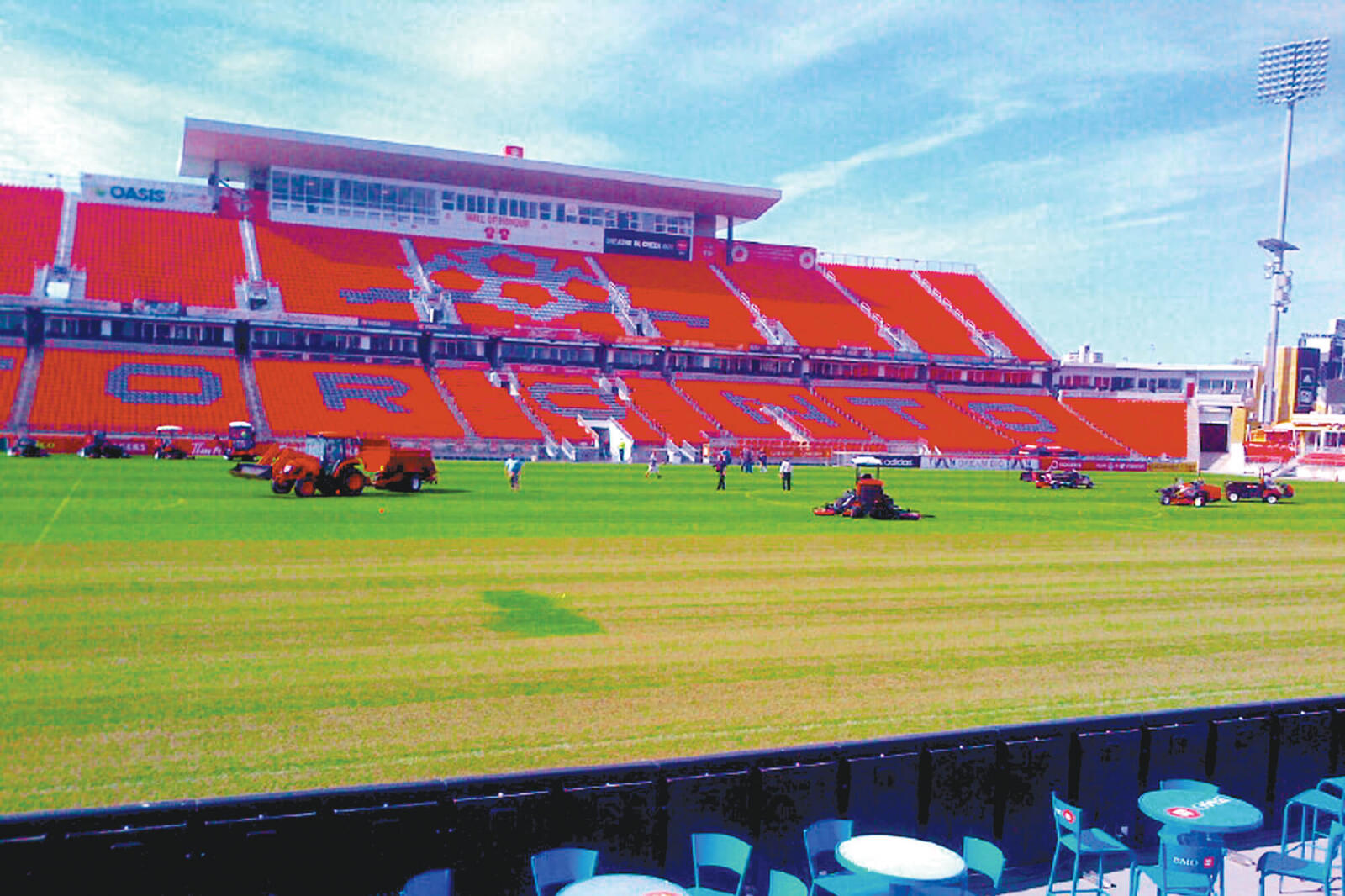 Turf Care holds second event at BMO Field
Turf Care of Newmarket staged its second Greatest Show on Turf at BMO Field in Toronto.

The company is the premier supplier of irrigation and turf equipment to the stadium, which is home to major league soccer team, Toronto FC.

According to Scott Sim CIT, territory manager for Turf Care, the day provides a great learning experience for municipal staff and turf students who are looking to improve on how they grow and
maintain turf.

"Tours of the facility were provided so people could see what is going on below the field, such as the irrigation, drainage and sub-air system," said Sim. Visitors also had an opportunity to try out equipment, and learn agronomic principles from John Bladon of the Chimera Group who has written over 50 articles and executed more than 50 presentations for that industry, ranging from business and agronomy, to physiology and chemistry to communications and sustainability.